While much of the focus of academics is geared toward high school success, a strong foundation for a bright future begins in middle school. At Randolph-Macon Academy, students in Grades 6-8 are immersed in a co-ed, supportive, and challenging private day and boarding school. With a focus on collaboration through innovation, advanced technology, as well as the arts, students begin to understand what it takes to succeed academically.
Our curriculum isn't solely focused on grades but rather incorporates the personal development required to learn the skills, values, and characteristics that help carry students through their Upper School and university years. Becoming responsible members of society is a top priority for R-MA students, and this transition occurs quickly with the combination of our academic and residential curricula. Continue reading to learn more and see how our programs set students up for success.
The Middle School Curriculum at R-MA
The academic environment found at R-MA is unique when compared to a traditional private middle school experience. Middle School students thrive in our structured yet supportive classroom settings, allowing them to express their ideas freely while being challenged along the way. Further, small class sizes with a 9:1 average student-to-teacher ratio at our coed private school, combined with the level of individualized attention offered, help ensure students' various needs are met.
Middle School students wait until their Upper School years to participate in the AFJROTC component; however, they are still introduced to concepts of accountability, structure, and character development. Deeper connections are made with their instructors through our Mentoring Program, which further helps guide students in learning and leaning into these values. Advanced Middle School students can even access added academic challenges through upper-level classes in algebra, geometry, band, chorus, and foreign languages. R-MA Middle School graduates year after year prove to be the most well-equipped students as they head into our Upper School, exhibiting heightened awareness of life skills such as time management, ambition, and general outlook of college readiness.
J-Term Options for Our Private Middle School Students
Academic courses scheduled throughout the school year ensure that students meet their basic requirements to progress to the next grade level. After the fall semester, students are able to opt into a J-term program when January comes around. This 3-week program offered between semesters gives students the opportunity to explore a field they are particularly passionate about.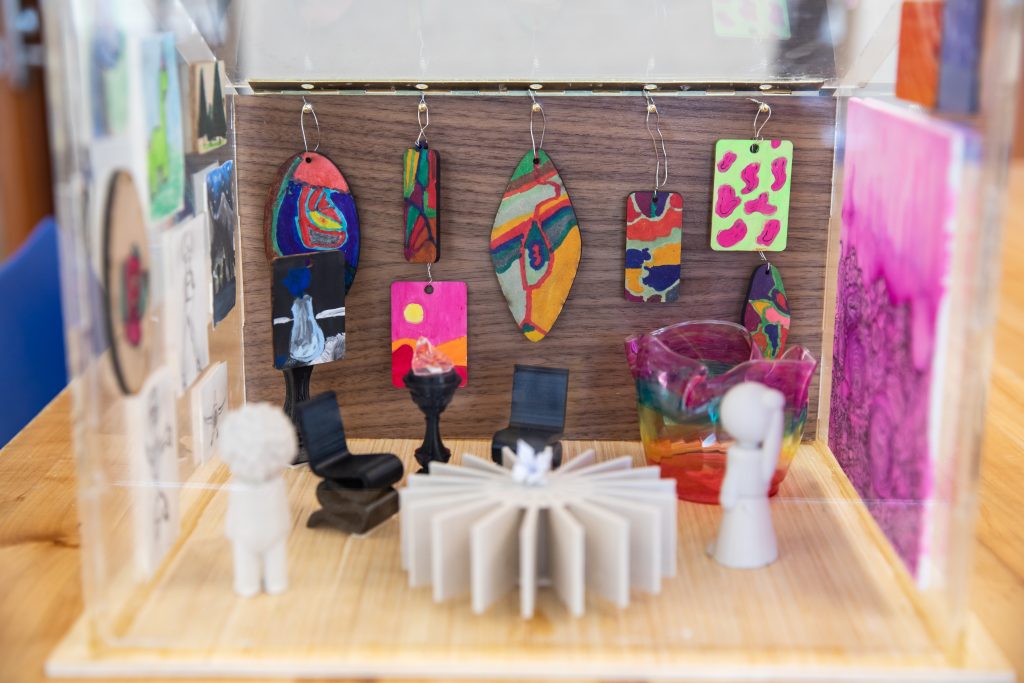 Our private middle school students engage in experiential learning during J-term programs that go far beyond the core curriculum offered throughout the standard semesters. They also develop specific career and life skills as they set out to dive into a new area of study with classroom sessions and field experiences. Middle School J-term options include Foundations to Finance, Flight Exploration, Outdoor Adventure and Survival Skills, and Keys to Healthy Lifestyle. Following their passions keeps students motivated about their studies and eager to advance to successful futures.
Summer School Provides Unique Experiences That Help Students Grow
Summer school academics are also an option for students looking to take an extra step forward toward academic excellence. R-MA provides a dynamic and enriching experience for students to explore a myriad of subjects designed to gauge intellectual curiosity and development.
On campus, these academic programs are accompanied by a number of engaging, relaxing, and fun activities such as scavenger hunts, paintball sessions, outdoor and indoor movie viewings, game nights, campfires with s'mores as well as free time for students to relax and enjoy. Off-campus, students are taken on excursions such as ziplining, laser tag, mini golf, climbing, and more. With an emphasis on work and play, students can achieve the academic progress they need for success while enjoying their summer with their peers.
Interested in learning more about our preparatory school?
Contact Randolph-Macon Academy for more information!