Randolph-Macon Academy's Board of Trustees is a collaborative body that aims to foster positive, supportive relationships for the betterment of the school's mission and financial health. R-MA is proud of the the collective experience, enthusiasm and diligence of each Trustee. 
Each Trustee has an inherent understanding of the duty of loyalty to the institution over self and respecting the will of the Board in assisting R-MA reach new heights. 
Chairman
John "Boomer" Stufflebeem '70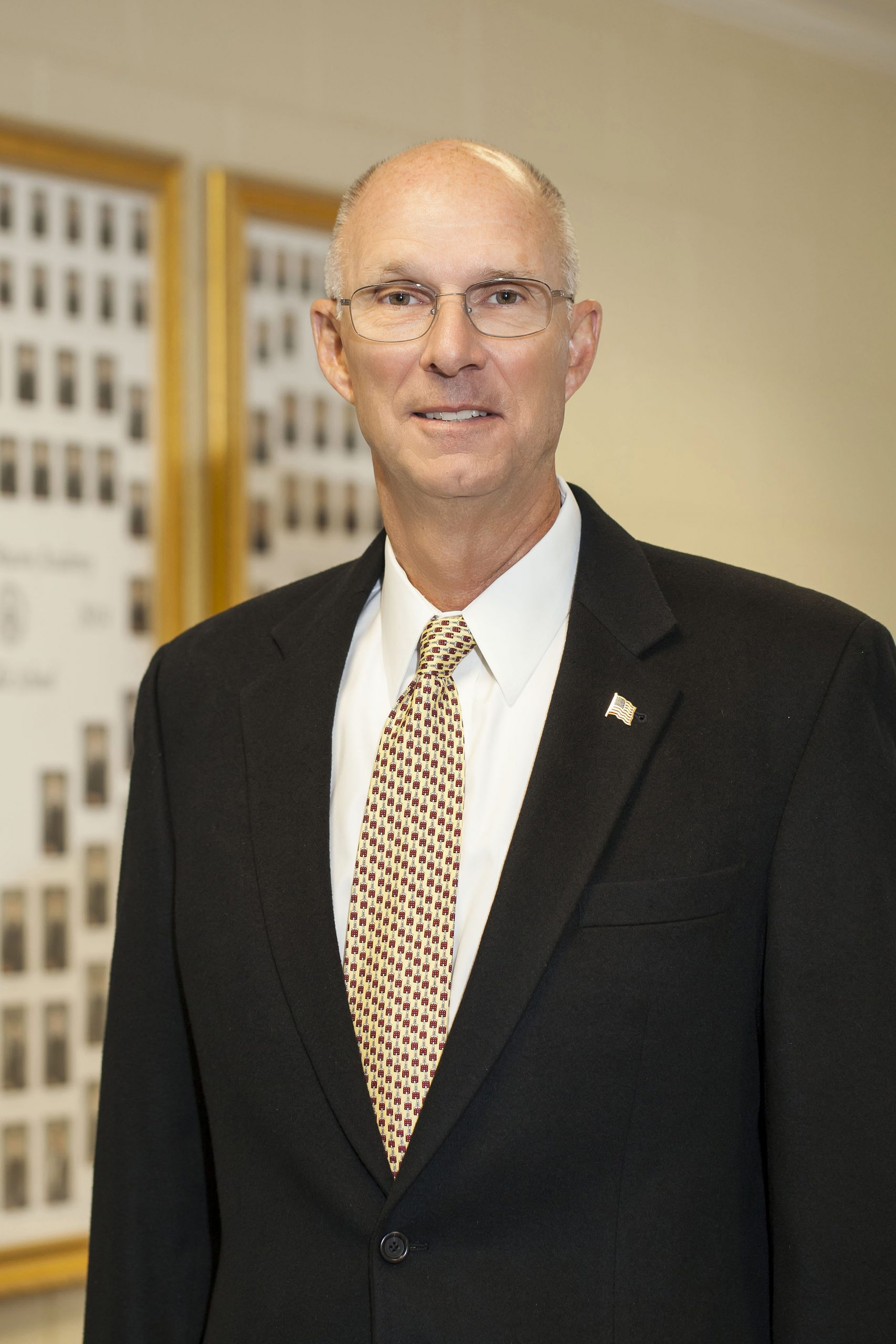 Vice Chairman
John Simar '68
Secretary
Harry G. Austin III '75
Trustee
A. Benjamin Spencer
Trustee
Alonzo Neese III '01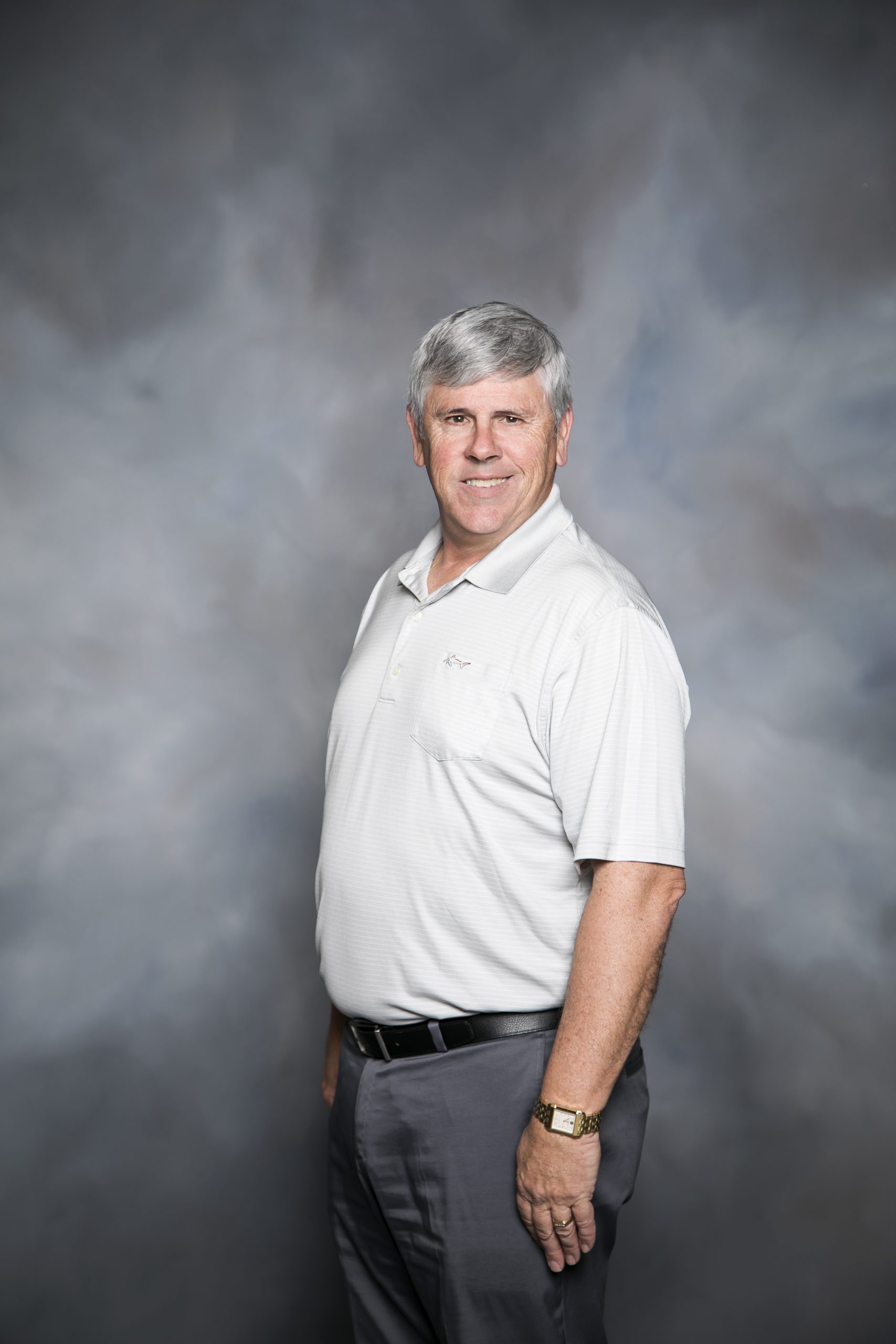 Trustee
Doug Huthwaite '69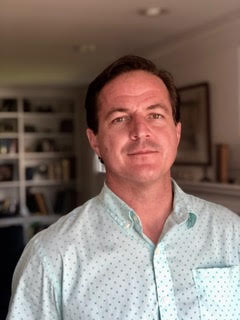 Trustee
George Mathias '54
Trustee
Katie Tewell '97, P'22
Board of Trustees
Chairman
John "Boomer" Stufflebeem '70
Media:
I joined the Board of Trustees out of loyalty as an alumnus of my school and with the desire to give back.  The school leadership gave me the foundation for what I did, and do, in life.  From this start I was empowered to fulfill a childhood dream to attend the U.S. Naval Academy, to play Division I college football, to enter the National Football League playing for the Detroit Lions, become a Navy aircraft carrier fighter pilot and ultimately an admiral in the Navy leading troops into combat and to victory.
This could not have happened without the structure, mentoring, inspiration and personal care the Faculty and Staff at R-MA paid me.  My story might be unusual, but it is not unique as I take stock of the success of so many others coming from this school.  My burning goal is to ensure this institution continues to provide for others as it did for me.  My parents were delighted to discover, it was the best investment they ever made for me. 
It can be for you, too.  If you want to find out what is inside you and how to unlock that potential, this is the school for you.  If you want to be challenged morally, mentally and physically, this is the school for you.  If you want to rise above the others, this school is definitely for you.  It is not about fitting in here; it is about standing out.  The Power of RISE is not a slogan, it is the secret to all your future success—and you will find it at Randolph-Macon Academy.  I did.
Education:
B.S., United States Naval Academy
Class of 1970-Randolph-Macon Academy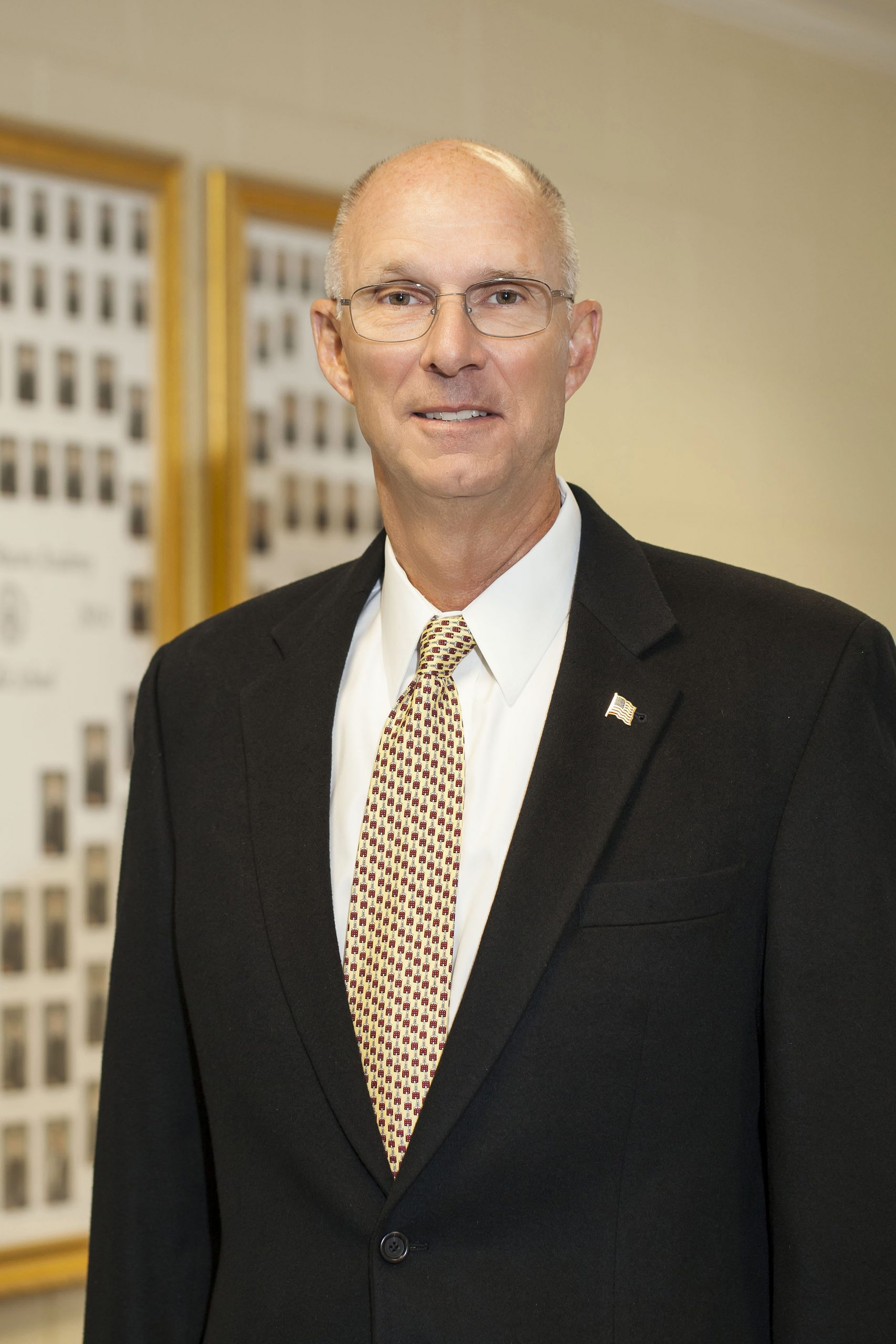 Board of Trustees
Vice Chairman
John Simar '68
John brings forty-one years of experience of soldiering, coaching, mentoring soldiers and students, and directing large and complex programs. His professional experience includes being the Director of Athletics at The Lawrenceville School and Charlotte Country Day School. 
Education:
M.S., Counseling-Long Island University
B.S., Engineering-S. Military Academy at West Point
Class of 1968-Randolph-Macon Academy
Board of Trustees
Secretary
Harry G. Austin III '75
Randolph-Macon Academy and the Austin family have a multi-generation connection.  My two uncles, Jim and Jack, graduated from R-MA during the peak of World War II.  My brother Douglas '79 and I both attended four years.  Our father Harry Jr. was a trustee of the Board for several years.
Upon graduation from Bucknell University with a business degree, I was commissioned a US Army officer, serving in the reserves for 14 years. I had the privilege to lead and share experiences with some of the finest folks I have known.  At the end of 2020, I retired as the President of James Austin Company, our Pittsburgh fourth-generation business that was founded in 1889.  My career covered everything from summer work in the factory, to sales after college and then later to managing the operations of the multi-location enterprise. I currently serve as a community bank director.  I have been on boards for a retirement/nursing community, university alumni association, local sports associations and a Rotarian.  Early on, I attained my private pilot license.  I proudly joined R-MA as board trustee in the mid 1990's and again serve on the board today. 
R-MA provided a foundation for each of our family members to be successful. More so for us to find devotion and purpose in work, family, friends, and community.  R-MA's student experiences (my Rise) strengthened my confidence and character to meet the challenges I encountered over the many years.
Education:
B.S., Business Administration-Bucknell University
Class of 1975-Randolph-Macon Academy
Board of Trustees
Treasurer
Brian Bogart
Brian seeks to preserve and maximize wealth for his clients. His dedication to intergenerational wealth strategies makes him a unique asset, and has resulted in his practice taking on second and even third generations as his client's families grow.
In addition to advanced degrees and accreditations, a passion for ongoing education and over thirty years of experience, Brian prides himself on the extremely high degree of personalized service he has always delivered to each client. He has handpicked every member of his team and instilled a culture of service at Bogart Wealth with the goal of ensuring that extraordinary service remains a hallmark of the Bogart Wealth experience.
A popular speaker, Brian has appeared as a guest on CBS Morning News — Mind Over Money, as the host of The Prudent Investor on WPGC business radio and presents a popular series of seminars for top executives at Fortune 500 companies around the country.
Brian's education is ongoing. Highlights include his 1977 Bachelor of Science in accounting from the University of Virginia McIntyre School of Commerce/Accounting, his 1981 MBA in financial management from National University and the ongoing education programs of the Financial Planning Association.
Brian enjoys riding his Harley, playing golf, traveling, and reading.
Education:
B.S., Accounting-University of Virginia McIntyre School of Commerce/ACcounting
M.B.A., Financial Management-National University
Board of Trustees
Trustee
A. Benjamin Spencer
A. Benjamin Spencer is currently Dean and Chancellor of William & Mary Law school. He is a nationally renowned civil procedure and federal courts expert. He is William & Mary's first African-American dean of any school at the university, including the law school.
Dean Spencer joined the U.S. Army Reserve Judge Advocate General's Corps five years ago and holds the rank of captain. He is assigned to the Government Appellate Division, where he briefs and argues appeals on behalf of the Army. Spencer teaching in his role as a U.S. Army Reserve officer. He has earned numerous awards, including a Virginia Outstanding Faculty Award, which is the highest honor for faculty working at the state's colleges and universities. He was the first law professor ever chosen in the "rising star" category for the award, which is presented for excellence in teaching, research and public service. He has been active in multiple university committees, working with faculty and students to help to shape their institutions in areas ranging from curriculum to inclusion.
Spencer is an author of the iconic Wright & Miller Federal Practice and Procedure treatise, which is devoted to Civil Procedure. Last year the treatise published its first volume under the name of Wright, Miller & Spencer in recognition of his contributions. He has authored numerous law review articles, book chapters and books, including "Acing Civil Procedure" and "Civil Procedure: A Contemporary Approach," used widely by professors and students throughout the country.
Dean Spencer was appointed to the U.S. Judicial Conference Advisory Committee on Civil Rules in 2017 by Chief Justice of the U.S. John Roberts and remains a member of that committee today.
Education:
J.D.-Harvard Law School
M.S.-London School of Economics; Marshall Scholar
B.A.-Morehouse College
Board of Trustees
Trustee
Alonzo Neese III '01
Alonzo is a multi-faceted professional with over 13 years of global strategy, operations, and business experience. He brings cross-functional expertise in building and leading flexible teams in dynamic and demanding environments. 
Education:
M.P.A., Economic Policy-Columbia University
M.A., International Relations-Tufts University, Fletcher School of Law and Diplomacy
B.S., Ocean Engineering-US Naval Academy
Class of 2001-Randolph-Macon Academy
Board of Trustees
Trustee
Bill Bersing '85
Bill Bersing is an accomplished Senior Executive with more than 25 years of success across the energy, engineering, construction, security, IT, and government sectors. Leveraging extensive experience developing Construction Management Information Systems and leading program management on billion dollar U.S. government programs and projects around the world, he is a valuable asset for companies working on pursuing government contracts, construction program management, scheduling issues, strategy around risk of moving into a new market, or on reorganization of processes and procedures. His broad areas of expertise include business development, government contracting, organizational leadership, global operations, construction management services, quality control, crisis management, personnel management, qualitative research studies, big data, engineering design, and strategic planning. Throughout his career, Dr. Bersing has held leadership positions at companies including the Institute for Program Solutions PC (IPS), Louis Berger, O'Brien Krietzberg (URS) and Jacobs Engineering. As President of IPS since 2011 (and previously from 2003 to 2006), he oversees Construction Management and Engineering Services throughout Europe, Africa and the Middle East (EAME) to the U.S. DoD, Department of State and a number of large corporations. Projects have included writing and assisting negotiations for a $750M UAE real estate build lease contract between the U.S. government and Dubai Port World. He also spent more than two years as Senior Program Manager with global professional services and civil engineering firm Louis Berger from 2014 to 2017. These roles follow nearly six years as Senior Program Manager with Jacobs Engineering, where he provided construction management services at air bases and facilities with program value of more than $1B. He previously spent three years as Regional Manager with URS Corporation and five years as a Project Engineer with the Naples Improvement Initiative. He honed his project management expertise during eight years as a Project Engineer with NAVFAC. He has been responsible for providing senior level design and construction management services on more than $3B in construction programs, is a Scheduling Subject Matter Expert (SME) and dispute resolution/claims expert for the State Department's Overseas Building Operation (OBO) and Quatar Railways Major Stations, and has a track record for establishing partnerships and joint ventures between multinational companies on large business pursuits. Bill holds a BS in Civil Engineering from the Virginia Military Institute, an MiS in Management Information Systems from Bowie State University, and a DM in Organizational Leadership from the University of Phoenix. He has been a Board Member with the American Society of Civil Engineers Region 10 and is an Advisory Board Member with the International Resilience Center.
Education:
D.M., Organizational Leadership-University of Phoenix
Mi.S., Management Information Systems-Bowie State University
B.S., Civil Engineering-Virginia Military Institute
Board of Trustees
Trustee
Bo Snitchler '06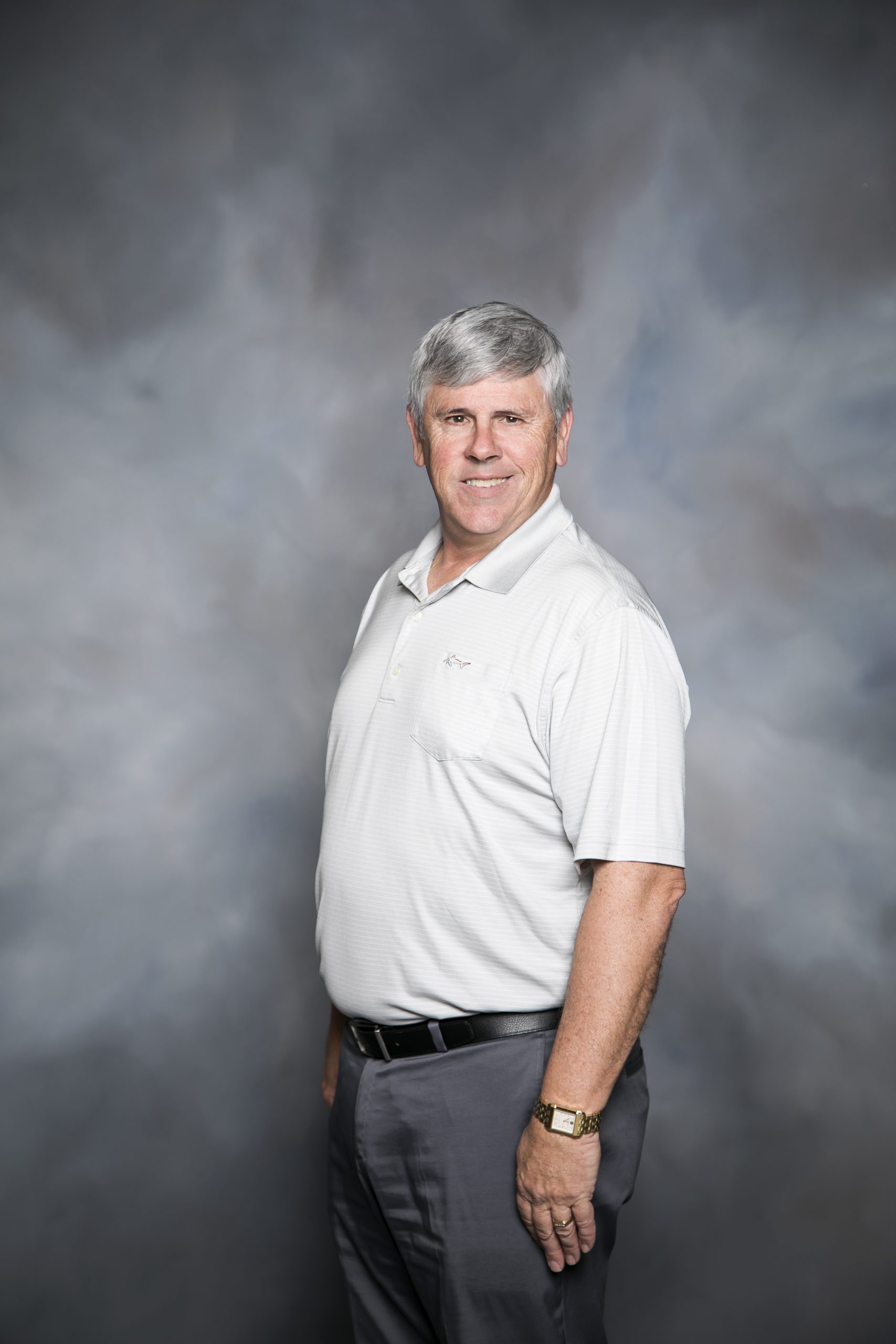 Board of Trustees
Trustee
Doug Huthwaite '69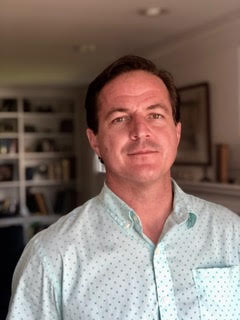 Board of Trustees
Trustee
Ed Morris '97
Mr Morris is the third member of his family to serve on the R-MA Board of Trustees, following his father, A. Newth Morris, III '69 and his great-grandfather Arthur Newth Morris.  His grandfather Arthur Newth Morris, Jr.  graduated class of '45.  Mr. Morris graduated the Brooks Institute of Photography and worked for many years in the field of commercial photography and advertising.  In 2010 he published Mayors Across America: A 3,600 mile bicycle journey documenting the American Mayor.  Mr. Morris left the field to pursue further education at SBS Swiss Business School in Zurich.  He currently works part time as a consultant to small businesses.  He is married to Jessica Werner Morris '01 and is a full-time dad to Mackenzie (5), George (4), and John Michael (17mos.)
Board of Trustees
Trustee
Eric Anderson '88
Eric grew up on a beef cattle farm in Bluemont, VA. In addition to beef cattle, they raised hogs, chickens and ducks. Eric's early life was spent working the farm, which included feeding the animals, bailing hay, tending the garden and cutting firewood to heat the home. Eric was raised in the Methodist Church and, in fact, attended Randolph-Macon Academy on the recommendation of his Pastor.
Eric attended R-MA his senior year and graduated in 1988. Eric earned a B.S. Degree in Accounting from Shepherd University and an MBA from VA Tech. After earning his MBA, Eric went to work as a Senior Management Consultant for Ernst & Young in their Philadelphia office. It was there a senior partner took Eric under his wing and got him into technology. Eric spent 4 years implementing enterprise resource planning systems for Fortune 500 companies. In 1999, Eric took a position as Director of E-Business for Lennox International, a Fortune 500 heating and air conditioning company. This is the job that took Eric down to Atlanta, GA just after marrying his wife Linda. Eric and Linda have 1 daughter, Sydney, who was born in 2006. Eric and Linda live in the same house they purchased in 1999 in one of the best little suburbs (only 59 homes) in all of Atlanta. In 2001, Eric and Linda started their own consulting business, Bluemont Associates. Bluemont Associates had only a handful of accounts, however, 2 of them were DuPont and the Coca Cola Company. Eric spent the next 9 years travelling around the U.S. and the world (primarily Europe and Asia), assisting his clients in managing global system rollouts. In 2010, Eric's daughter Sydney was 4 years old and, at the time, Eric was spending about 260 days a year away from home, often on 2- or 3-week trips to Europe or Asia. A friend, the CEO of Clearwave Corporation, called Eric and asked him to do a brief consulting engagement. Upon completion of that engagement in June of 2010, Eric was asked to join Clearwave as COO. It was the right time, while Bluemont Associates was very successful, Clearwave Corporation took Eric from being gone 260 days a year to rarely travelling and has allowed him to participate actively in family life and watch his daughter grow up. Clearwave Corporation (www.clearwaveinc.com) was $900,000 in revenue in 2010 when Eric joined. Eric's responsibility as COO includes managing all operations of the business including software development, data center management, information systems, infrastructure, implementation, support and customer success. By the end of 2018, Clearwave was just north of $10 Million in revenue. In March of 2019, Clearwave was acquired by Frontier Capital a private equity firm out of Charlotte, North Carolina. Eric was asked by Frontier to stay on in his role as COO and will be assisting them in managing an aggressive growth strategy.
Eric started volunteering when he was young. In Philadelphia, in 1995, Eric served as the Treasurer for the Institute for the Development of African American Youth (www.idaay.org). Serving as Treasurer for IDAAY was a transformative experience and led to a lifetime of volunteer work. Eric served on the Board of Trustees for Randolph-Macon Academy from October of 2008 to October of 2017, and he returned to the Board in 2020. He has been the President of his Homeowner's Association since 2005. Eric is very active in his Church and has served in many capacities, including leading the capital campaign and serving on the building committee for the beautiful new Church that was opened in 2019. He serves on the Steering Committee for the Catholic Charities Atlanta Leadership Class. He is on the Board of the Duluth Youth Lacrosse Association where he is known as "the Paint Guy" for his excellent Lacrosse Field striping skills.
Education:
M.B.A.-Virginia Tech
B.S., Accounting-Shepherd University
Board of Trustees
Trustee
George Mathias '54
Proud R-MA graduate, parent of an R-MA graduate and four-time grandparent of R-MA graduates. Board Member for 47 years, with 14 years as Chairman of the Board. Established three scholarship endowment funds. Graduated from Cornell University, along with his wife Marilyn, and led a successful career in Food Service Management. R-MA has been his main ministry since 1968.
Board of Trustees
Trustee
Joe Hadeed '84
At R-MA, Joe was on the varsity cross country team his sophomore, junior and senior years. He also played baseball and wrestled. His senior year he was a First Sergeant of B Flight.
He is president and CEO of Hadeed Carpets of Northern Virgina.
Joe grew up working for Hadeed Carpet, and this experience helped him learn early on all the aspects of the business. After completing studies at Randolph-Macon Military Academy and Radford College, Joe applied his knowledge of the family business to continue and grow its success. He learned and added home wall-to-wall steam cleaning and expanded the restoration department, while spearheading the move from Alexandria's Del Ray area to Alexandria's busiest corridor, Duke Street. Joe has continued the family tradition of community service, serving as Trustee of the Alexandria Hospital Foundation. His service also includes being on the Board of Alexandria Chamber of Commerce, KI Services Board Advisor, and he volunteers as a mentor at the Alexandria Adult Detention Center. Joe's goal is to continue to grow Hadeed Carpet while contributing to the betterment of the community through providing philanthropic donations to needy entities, such as ChildHelp.
Hadeed Carpet was the proud recipient of Alexandria's Business of the Year in 2011
Board of Trustees
Trustee
Katie Tewell '97, P'22
Board of Trustees
Trustee
Lucy W. Hooper
Board of Trustees
Trustee
Pamela M. McInnis
Board of Trustees
Trustee
Patty Keenan
As someone who has focused her career on developing business leaders, I am thrilled to be a part of building the next generation of leaders who will improve humanity at Randolph-Macon Academy. My experience includes twelve years at GE in seven different locations around the US, and fifteen years in my own executive coaching practice, as well as my current role as Chief Learning Officer at Miller Electric Company in Jacksonville, Florida. I joined the board of trustees because of how impressed I was by the character and leadership qualities of the R-MA alumni I've been fortunate to meet, as well as witnessing those qualities being developed in our remarkable students. As a mother of three young adults, I believe that we have no greater calling than to assist and guide as our next generation grows mentally, emotionally, physically, and spiritually. More than any other school I know, the wonderful faculty and staff at R-MA do just that.
Board of Trustees
Trustee
Robert P. Spivey
Colonel Robert Spivey retired from the United States Air Force after twenty-eight years of distinguished service, during which he served in key operational and managerial positions. Following an additional twenty-five years with L3 Technologies, he retired as the Vice President of C3 and Special Systems. Between 1963 and his 1991 retirement from the military, Spivey served as the first Commander of the 10th Military Airlift Squadron, the J3S at the United States Special Operations Command, and the Deputy Director of the SOCOM Joint Studies and Analysis Group. His joint service responsibility and primary focus was on low intensity conflict, counter-terrorism, combat search and rescue, and infiltration/exfiltration of special operations forces in denied territory. Spivey earned the Military Senior Parachutist Badge and is a Command Pilot with over 15,000 flying hours in seventeen types and models of aircraft. His military decorations and awards include the Distinguished Service Medal, Defense Superior Service Medal, Legion of Merit, Distinguished Flying Cross (2), Bronze Star Medals, Meritorious Service Medals and Air Medals. He was a qualified Jumpmaster with the 82nd Airborne Division and the 18th Airborne Corps. From 1991 until June 2016, Spivey held P&L responsibility for programs valued at over $1.4B, including: • A high priority, urgent need program, directed by then Secretary of Defense Robert Gates, to provide Intelligence, Surveillance, and Reconnaissance (ISR) platforms in support of the war on terror and protect US national interests. The program modified 37 Hawker Beechcraft King Air 350 turboprop aircraft, with each aircraft having over 40,000 unique parts needing manufacture and installation. The contract also required an FAA STC for the modification, and an FAA Military Type Certification (MTC) from the FAA MCO. -Four separate aircraft modification sites in four cities were established, parts were built at multiple locations and equipment racks manufactured at five different sites. This highly successful program delivered the first aircraft in 6 months from contract award and was flying combat missions in Afghanistan within 8 months of contract award. All 37-aircraft delivered within 23 months. Project Liberty won the prestigious Aviation Week Laureate Award in 2010 and was twice nominated for the National Aeronautic Association Collier Trophy (2010 and 2011). • The Communications systems used on Air Force One and other Special and Classified projects. Colonel Spivey lives in Tyler, Texas, and works as an Aerospace Consultant in Special Operations, ISR operations and aircraft Management, with an in-depth knowledge in worldwide operations of remotely piloted vehicles. He is COO of ALABCO Corporation and serves on the VERTEX Aerospace Advisory Board.