Randolph-Macon Academy's Board of Trustees is a collaborative body that aims to foster positive, supportive relationships for the betterment of the school's mission and financial health. R-MA is proud of the the collective experience, enthusiasm and diligence of each Trustee. 
Each Trustee has an inherent understanding of the duty of loyalty to the institution over self and respecting the will of the Board in assisting R-MA reach new heights. 
Chairman
Harry G. Austin III '75
Chair-Elect
Lucy W. Hooper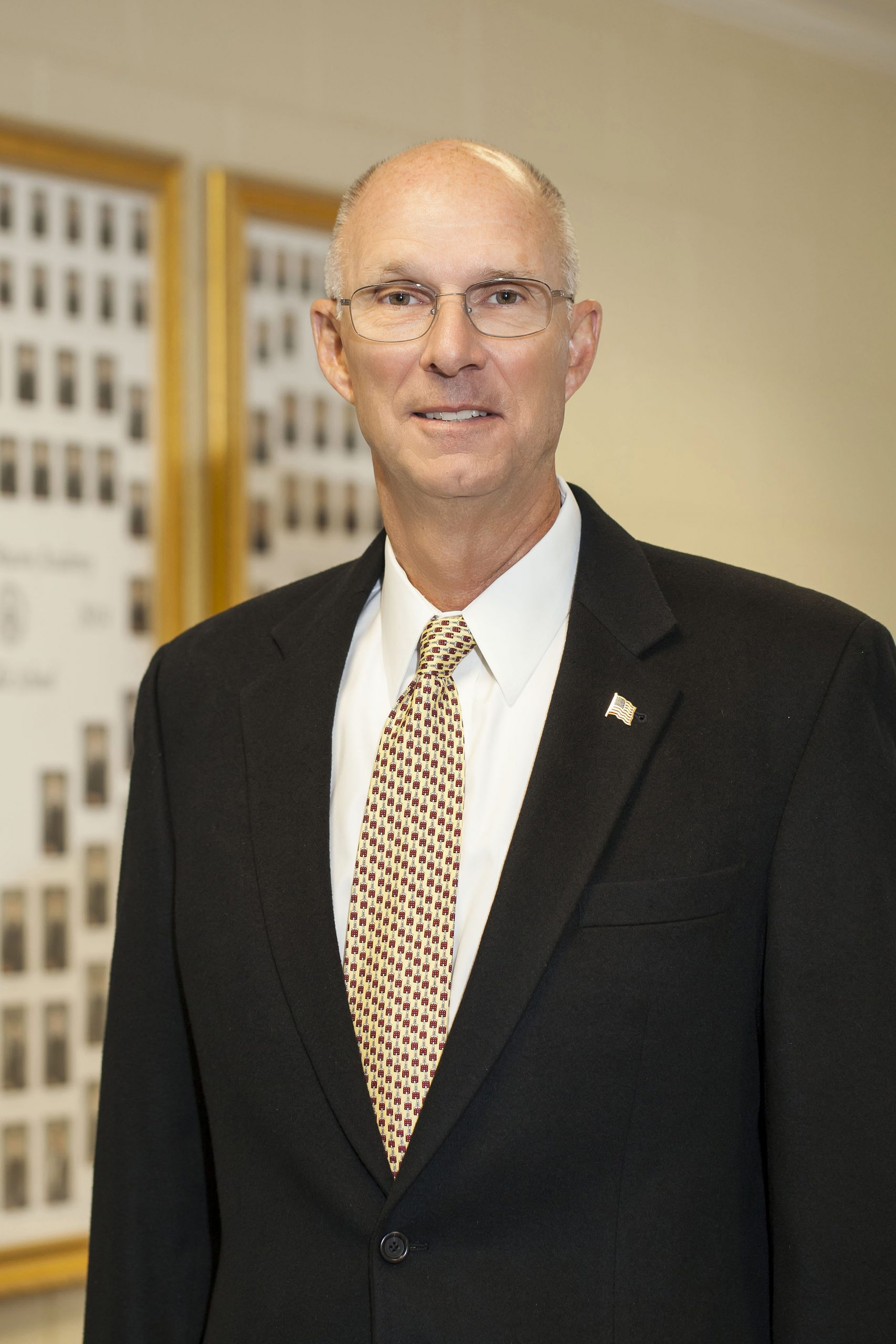 Vice Chairman
John Simar '68
Treasurer
Alonzo Neese III '01
Alumni Association President
Bryan V. Moore '84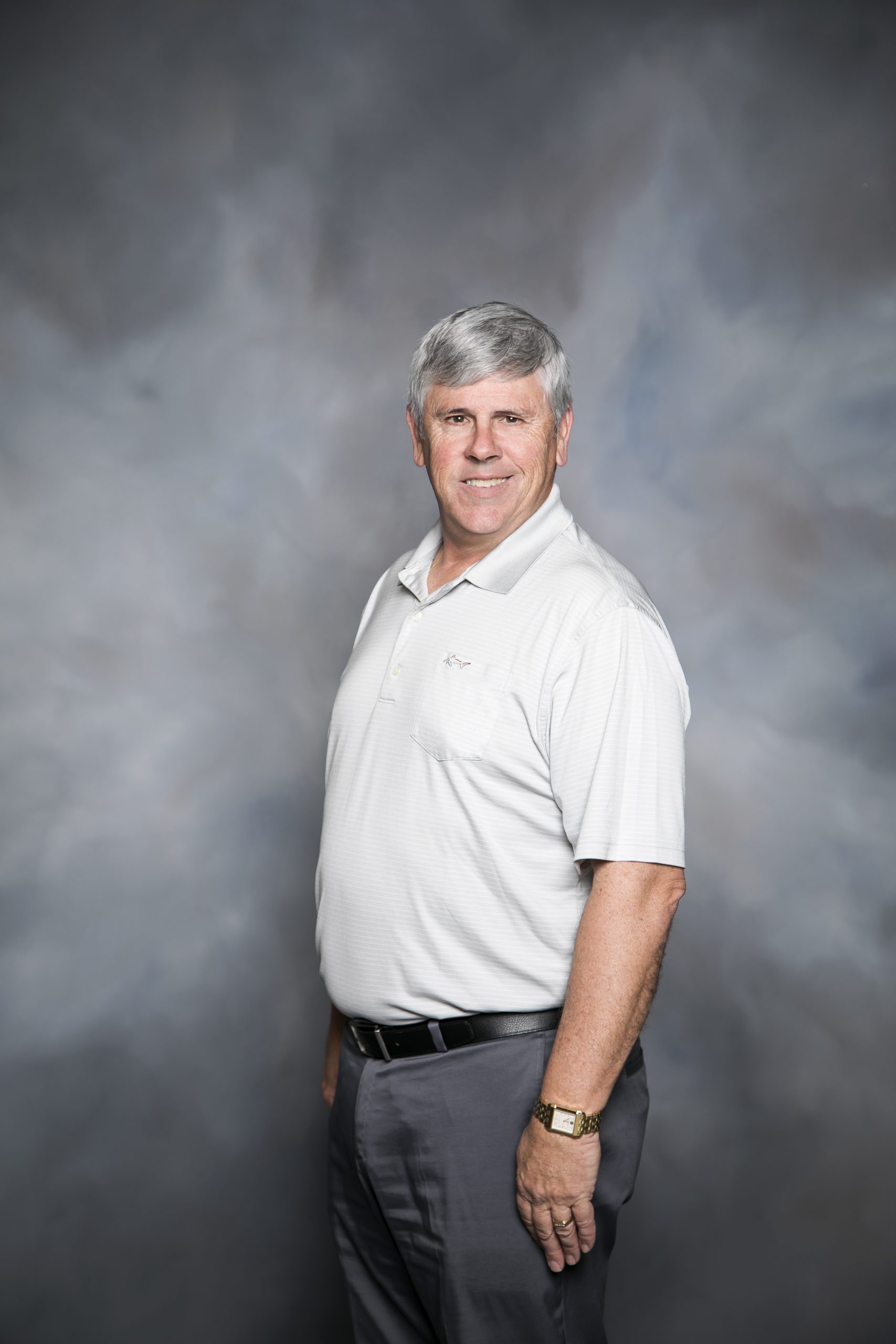 Trustee
Doug Huthwaite '69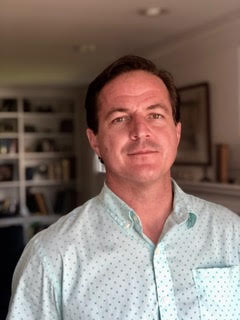 Trustee
Katie Tewell '97, P'22
Parent Association President
Valerie Wilson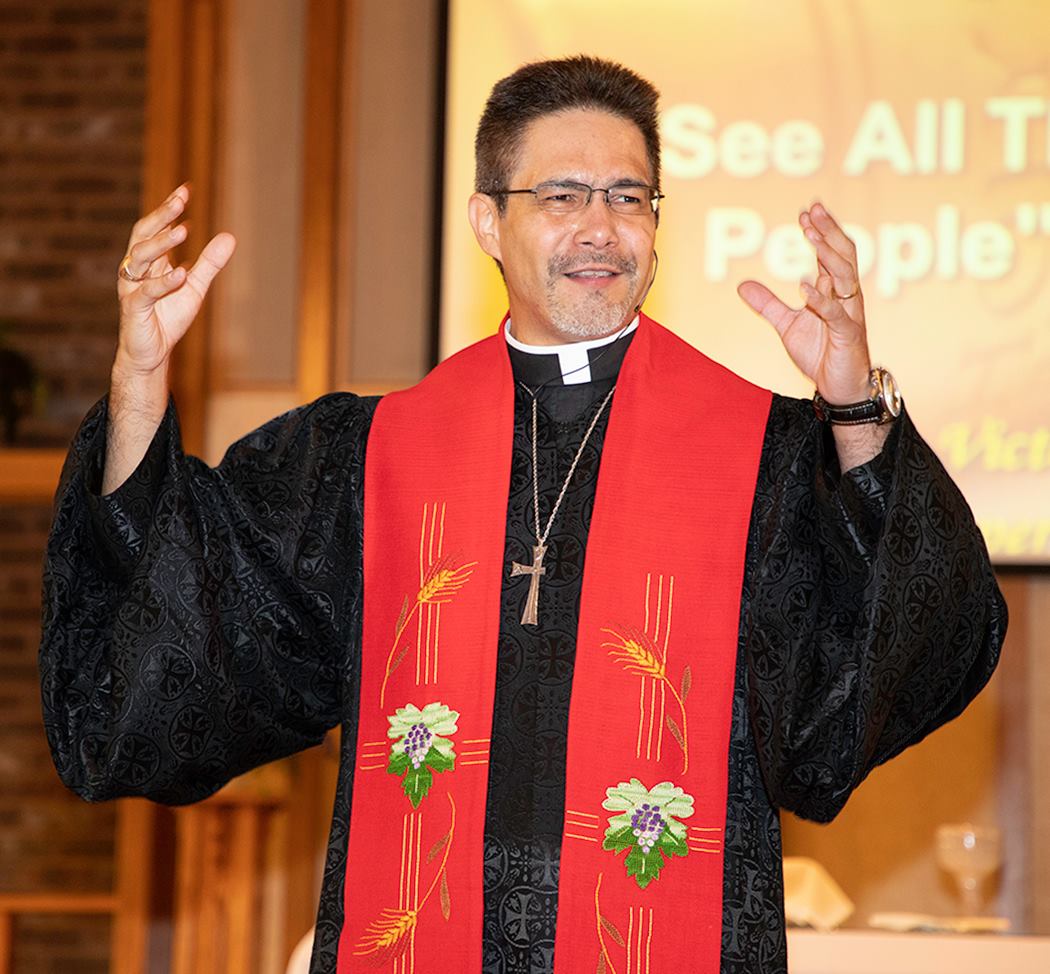 United Methodist Church Representative
Victor Gomez
Board of Trustees
Chairman
Harry G. Austin III '75
Randolph-Macon Academy and the Austin family have a multi-generation connection. My two uncles, Jim and Jack, graduated from R-MA during the peak of World War II. My brother Douglas '79 and I both attended four years. Our father Harry Jr. was a trustee of the Board for several years.
Upon graduation from Bucknell University with a business degree, I was commissioned a US Army officer, serving in the reserves for 14 years. I had the privilege to lead and share experiences with some of the finest folks I have known. At the end of 2020, I retired as the President of James Austin Company, our Pittsburgh fourth-generation business that was founded in 1889. My career covered everything from summer work in the factory, to sales after college and then later to managing the operations of the multi-location enterprise. I currently serve as a community bank director. I have been on boards for a retirement/nursing community, university alumni association, local sports associations and a Rotarian. Early on, I attained my private pilot license. I proudly joined R-MA as board trustee in the mid 1990's and again serve on the board today.
R-MA provided a foundation for each of our family members to be successful. More so for us to find devotion and purpose in work, family, friends, and community. R-MA's student experiences (my Rise) strengthened my confidence and character to meet the challenges I encountered over the many years.
Education:
B.S., Business Administration-Bucknell University
Class of 1975-Randolph-Macon Academy
Board of Trustees
Chair-Elect
Lucy W. Hooper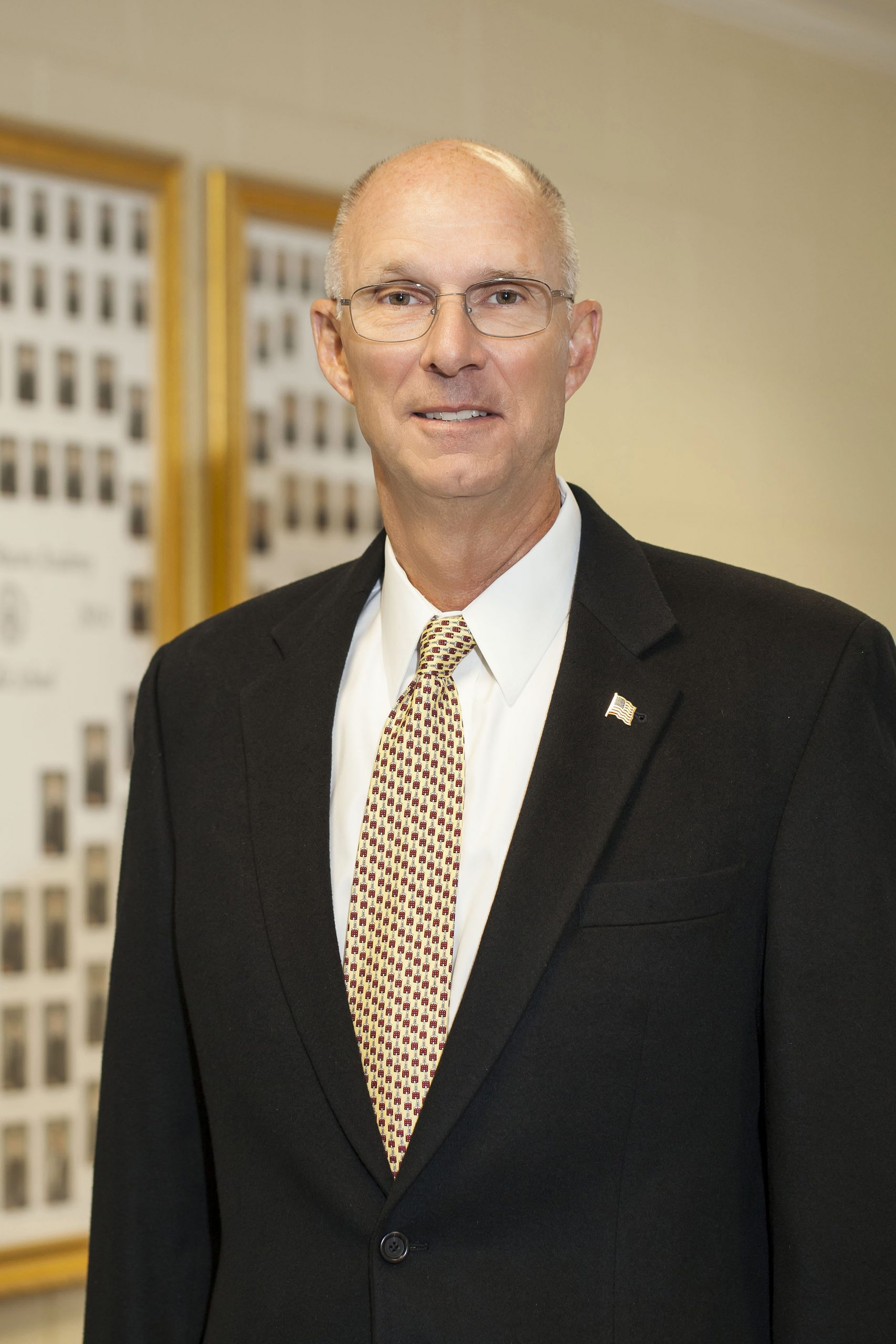 Board of Trustees
Vice Chairman
John Simar '68
John brings forty-one years of experience of soldiering, coaching, mentoring soldiers and students, and directing large and complex programs. His professional experience includes being the Director of Athletics at The Lawrenceville School and Charlotte Country Day School. 
Education:
M.S., Counseling-Long Island University
B.S., Engineering-S. Military Academy at West Point
Class of 1968-Randolph-Macon Academy
Board of Trustees
Treasurer
Alonzo Neese III '01
Alonzo is a multi-faceted professional with over 13 years of global strategy, operations, and business experience. He brings cross-functional expertise in building and leading flexible teams in dynamic and demanding environments.
Education:
M.P.A., Economic Policy-Columbia University
M.A., International Relations-Tufts University, Fletcher School of Law and Diplomacy
B.S., Ocean Engineering-US Naval Academy
Class of 2001-Randolph-Macon Academy
Board of Trustees
Secretary
Patty Keenan
As someone who has focused her career on developing business leaders, I am thrilled to be a part of building the next generation of leaders who will improve humanity at Randolph-Macon Academy. My experience includes twelve years at GE in seven different locations around the US, and fifteen years in my own executive coaching practice, as well as my current role as Chief Learning Officer at Miller Electric Company in Jacksonville, Florida. I joined the board of trustees because of how impressed I was by the character and leadership qualities of the R-MA alumni I've been fortunate to meet, as well as witnessing those qualities being developed in our remarkable students. As a mother of three young adults, I believe that we have no greater calling than to assist and guide as our next generation grows mentally, emotionally, physically, and spiritually. More than any other school I know, the wonderful faculty and staff at R-MA do just that.
Board of Trustees
Trustee
Bill Bersing '85
Bill Bersing is an accomplished Senior Executive with more than 25 years of success across the energy, engineering, construction, security, IT, and government sectors. Leveraging extensive experience developing Construction Management Information Systems and leading program management on billion dollar U.S. government programs and projects around the world, he is a valuable asset for companies working on pursuing government contracts, construction program management, scheduling issues, strategy around risk of moving into a new market, or on reorganization of processes and procedures. His broad areas of expertise include business development, government contracting, organizational leadership, global operations, construction management services, quality control, crisis management, personnel management, qualitative research studies, big data, engineering design, and strategic planning. Throughout his career, Dr. Bersing has held leadership positions at companies including the Institute for Program Solutions PC (IPS), Louis Berger, O'Brien Krietzberg (URS) and Jacobs Engineering. As President of IPS since 2011 (and previously from 2003 to 2006), he oversees Construction Management and Engineering Services throughout Europe, Africa and the Middle East (EAME) to the U.S. DoD, Department of State and a number of large corporations. Projects have included writing and assisting negotiations for a $750M UAE real estate build lease contract between the U.S. government and Dubai Port World. He also spent more than two years as Senior Program Manager with global professional services and civil engineering firm Louis Berger from 2014 to 2017. These roles follow nearly six years as Senior Program Manager with Jacobs Engineering, where he provided construction management services at air bases and facilities with program value of more than $1B. He previously spent three years as Regional Manager with URS Corporation and five years as a Project Engineer with the Naples Improvement Initiative. He honed his project management expertise during eight years as a Project Engineer with NAVFAC. He has been responsible for providing senior level design and construction management services on more than $3B in construction programs, is a Scheduling Subject Matter Expert (SME) and dispute resolution/claims expert for the State Department's Overseas Building Operation (OBO) and Quatar Railways Major Stations, and has a track record for establishing partnerships and joint ventures between multinational companies on large business pursuits. Bill holds a BS in Civil Engineering from the Virginia Military Institute, an MiS in Management Information Systems from Bowie State University, and a DM in Organizational Leadership from the University of Phoenix. He has been a Board Member with the American Society of Civil Engineers Region 10 and is an Advisory Board Member with the International Resilience Center.
Education:
D.M., Organizational Leadership-University of Phoenix
Mi.S., Management Information Systems-Bowie State University
B.S., Civil Engineering-Virginia Military Institute
Board of Trustees
Trustee
Brian Bogart
Brian seeks to preserve and maximize wealth for his clients. His dedication to intergenerational wealth strategies makes him a unique asset, and has resulted in his practice taking on second and even third generations as his client's families grow.
In addition to advanced degrees and accreditations, a passion for ongoing education and over thirty years of experience, Brian prides himself on the extremely high degree of personalized service he has always delivered to each client. He has handpicked every member of his team and instilled a culture of service at Bogart Wealth with the goal of ensuring that extraordinary service remains a hallmark of the Bogart Wealth experience.
A popular speaker, Brian has appeared as a guest on CBS Morning News — Mind Over Money, as the host of The Prudent Investor on WPGC business radio and presents a popular series of seminars for top executives at Fortune 500 companies around the country.
Brian's education is ongoing. Highlights include his 1977 Bachelor of Science in accounting from the University of Virginia McIntyre School of Commerce/Accounting, his 1981 MBA in financial management from National University and the ongoing education programs of the Financial Planning Association.
Brian enjoys riding his Harley, playing golf, traveling, and reading.
Education:
B.S., Accounting-University of Virginia McIntyre School of Commerce/ACcounting
M.B.A., Financial Management-National University
Board of Trustees
Alumni Association President
Bryan V. Moore '84
Bryan V. Moore is a 1984 graduate of Randolph-Macon Academy. During his two years on The Hill he was on the student council, the swim team, managed the football team, and was deputy Corps Commander his senior year. After graduation, Bryan attended Radford University and graduated with a Bachelor of Arts in Communications.
Bryan started his professional career in broadcasting, working at radio and television stations in Georgia, North Carolina and Virginia. After anchoring and reporting in television news for more than 15 years, and in public affairs for ElectriCities of North Carolina, an electric utility trade association, he joined Newport News Shipbuilding (NNS) in 2006 as special events and marking manager. During that time he led all ship christening ceremonies and coordinated presidential visits of President Bush, President Obama. President Trump and President Biden. He also served on the shipyard's crisis and emergency response team, and most recently supported COVID-19 communications and the set-up and opening of the shipyard's vaccination center.
Today Bryan is the corporate director, Enterprise Communications, at Huntington Ingalls Industries (HII), the parent company of NNS. In this position, Bryan is responsible for aligning communications efforts to help achieve the company's strategic goals and tactical objectives and initiatives. He oversees the integration and execution of enterprise-wide communications, including corporate executive communications support, the HII News Bureau, all corporate internet, intranet and social media activities as well as communications involving the planning and execution of mergers and acquisitions.
He serves as president of the Alumni Association Board of Directors at Randolph-Macon Academy and is a former Board member of the Hampton Roads chapter of the Public Relations Society of America. He lives in Norfolk Virginia, close to the Virginia Beach home of his mother and father, Betty and Dave Moore, a 1953 graduate of RMA and former Board of Trustee.
Education:
B.A., Communications-Radford University
Board of Trustees
Trustee
David Link
David Link is a 1985 graduate of R-MA, a 1989 graduate of the College of William & Mary, and an experienced CEO, Chairman, Director, and Founder with global experience across multiple industries and countries. Mr. Link was a Managing Director of Accenture with senior leadership roles in France, the Netherlands, Australia, South Korea, and the Asia Pacific region over a 26-year career.
Mr. Link also founded global fintech Verrency and has served on a number of boards, board committees, and advisory boards, including the Murdoch Children's Research Institute,  Ripple, the Australian Centre for Financial Studies, and the St. Kilda Football Club. Mr. Link is an Honourary Fellow at the University of Melbourne, and currently lives in Melbourne with his wife and two children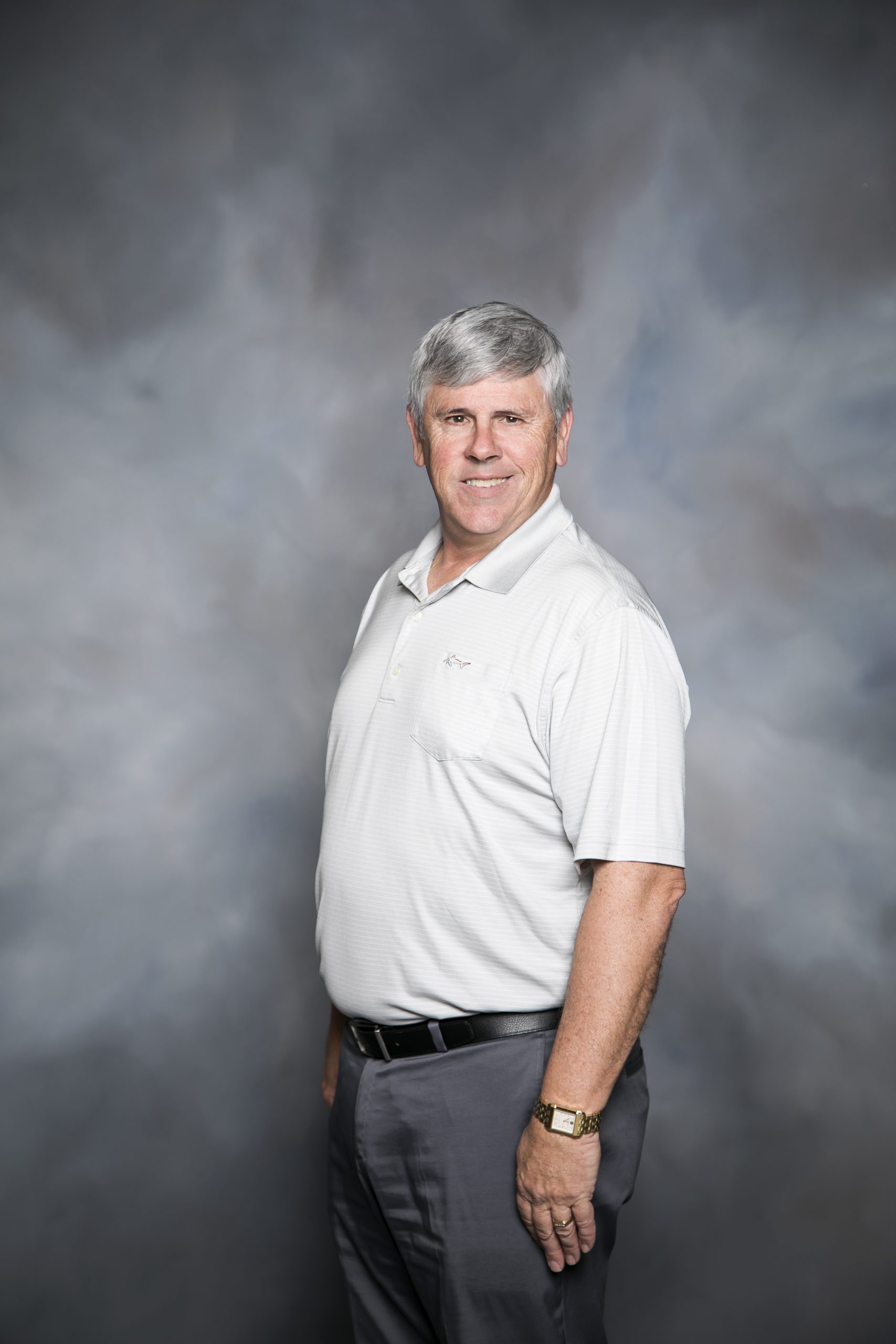 Board of Trustees
Trustee
Doug Huthwaite '69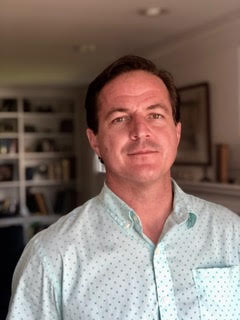 Board of Trustees
Trustee
Ed Morris '97
Mr Morris is the third member of his family to serve on the R-MA Board of Trustees, following his father, A. Newth Morris, III '69 and his great-grandfather Arthur Newth Morris.  His grandfather Arthur Newth Morris, Jr.  graduated class of '45.  Mr. Morris graduated the Brooks Institute of Photography and worked for many years in the field of commercial photography and advertising.  In 2010 he published Mayors Across America: A 3,600 mile bicycle journey documenting the American Mayor.  Mr. Morris left the field to pursue further education at SBS Swiss Business School in Zurich.  He currently works part time as a consultant to small businesses.  He is married to Jessica Werner Morris '01 and is a full-time dad to Mackenzie (5), George (4), and John Michael (17mos.)
Board of Trustees
Trustee
Eric Anderson '88
Eric graduated from R-MA in 1988. He was raised on a beef cattle farm and had little to no exposure to the larger world. R-MA exposed Eric to international students and students of great diversity as well as challenged him academically. In addition, the JRROTC program instilled in him leadership and discipline. These experiences were foundational to his life and career. Roughly half his career was spent as a consultant and the other half as an executive. As a consultant, Eric worked for global consultancies and went on to found his own consulting company that provided services to the largest companies in the world. He also served as COO for a friends and family funded startup that developed a new product for the healthcare industry and went on to a successful exit generating a strong return for our investors.
Eric served on the R-MA Board from 2008 to 2017 and rejoined the Board in 2020. In all those years on the board, the common theme he has witnessed is the constant improvement and evolution of the educational and leadership opportunities offered to students. The students of R-MA today are so far beyond anything he would have thought possible when he was a student. The kids graduating from R-MA today go on to Ivy League schools, they join service Academies, they are confident leaders of character. From Eric's perspective, there is no better way for him to spend his time than supporting the great work being done at R-MA. The students are his motivation and inspiration.
Education:
M.B.A., Virginia Tech
B.S., Accounting-Shepherd University
Board of Trustees
Trustee
Heather Grossman
Heather is a Pittsburgh native and Northern Virginia resident for the last 27 years.  She and her husband, Mike, a Gulf War veteran and Northern Virginia resident of 44 years, are the proud parents of three R-MA graduates: Ashley '16, Michael '18, Lily '21 (Boarding and Day).  As an R-MA parent for 10 years, Heather served in a variety of roles including:  Parent Association President, Parent Association Treasurer, Middle School Representative, Upper School Representative, Interact (Rotary Club) Parent for Middle School, and past board member (Parent Association representative).  Heather is a past co-owner, with her husband, Mike, of a veteran-owned, commercial contracting company which they sold several years ago. Currently Heather works for Coldwell Banker Realty in Leesburg and is working with her husband on the development of condominiums and hotel at Lake Anna, Virginia.  Heather is an avid animal lover.
Board of Trustees
Trustee
Katie Tewell '97, P'22
Board of Trustees
Trustee
Mark A. Brown
Major General Brown is the retired Deputy Commander of Air Education and Training Command, Joint Base San Antonio-Randolph, Texas, where he was responsible for all basic military training and 83% of the Air Force initial skills and advanced technical training, as well as the funding mechanism within the USAF. Following his retirement, he served as Chief Operating Officer for the US Department of Education Office of Federal Student Aid (FSA), and was responsible for the $1.7 trillion federal student loan portfolio. He now serves as the Executive Director of the Student Freedom Initiative.
Major General Brown holds a Masters in National Security Strategy from the National Defense University, a Masters in Strategic Studies from Air Command & Staff College, a Masters of Public Administration from Troy State University, and a Bachelors in Accounting from Tuskegee University.
Board of Trustees
Trustee
Tess Hegedus
Tess Hegedus began her career in Physical Therapy 30 years ago after graduating from the University of Pittsburgh School of Health Related Professions. Overtime, she discovered a passion for teaching and learning. Combined with her love of science these interests led to a rewarding pathway forward in the field of education. In pursuit of these interests, Tess obtained a Master's Degree in Gifted Education from Elon University and a PhD in Teacher Education/Higher Education from the University of North Carolina, Greensboro. Her over 20-year career in education has been filled with a variety of experiences to include teaching, research, and administration in  K-12 learning environments and higher education. Tess served as Dean of Instructional Leadership and Innovation at Randolph-Macon Academy from 2018-2020 collaborating to build technology initiatives, J-Term, Pre-Professional Pathways, and simulation labs to enhance the educational experience for students at the school. She is honored to be able to return to R-MA to serve as a Trustee and support future initiatives that benefit students and the Academy as a whole
Board of Trustees
Parent Association President
Valerie Wilson
Valerie Wilson moved to Front Royal, VA from Houston, TX in the summer of 2020 for her son to attend Randolph Macon Academy. She works as the Global Senior Technical Advisor in Energy for AIG. Valerie holds her Professional Engineering license in the States of Texas and Virginia, a B.S. in Civil Engineering, a B.S. in Construction Management, and an M.S. in Architecture, and a Drilling Certificate from Texas A&M University. She is also currently working on a M.S. in Energy Policy and Climate Change from Johns Hopkins University. She enjoys spending time with her teenage son and traveling.
Education:
M.S.,Architecture-Ball State University
B.S., Construction Management-Ball State University
B.S., Civil Engineering-Purdue University
Drilling Certificate-Texas A&M University
M.S., Energy Policy and Climate-Johns Hopkins University (In-Progress)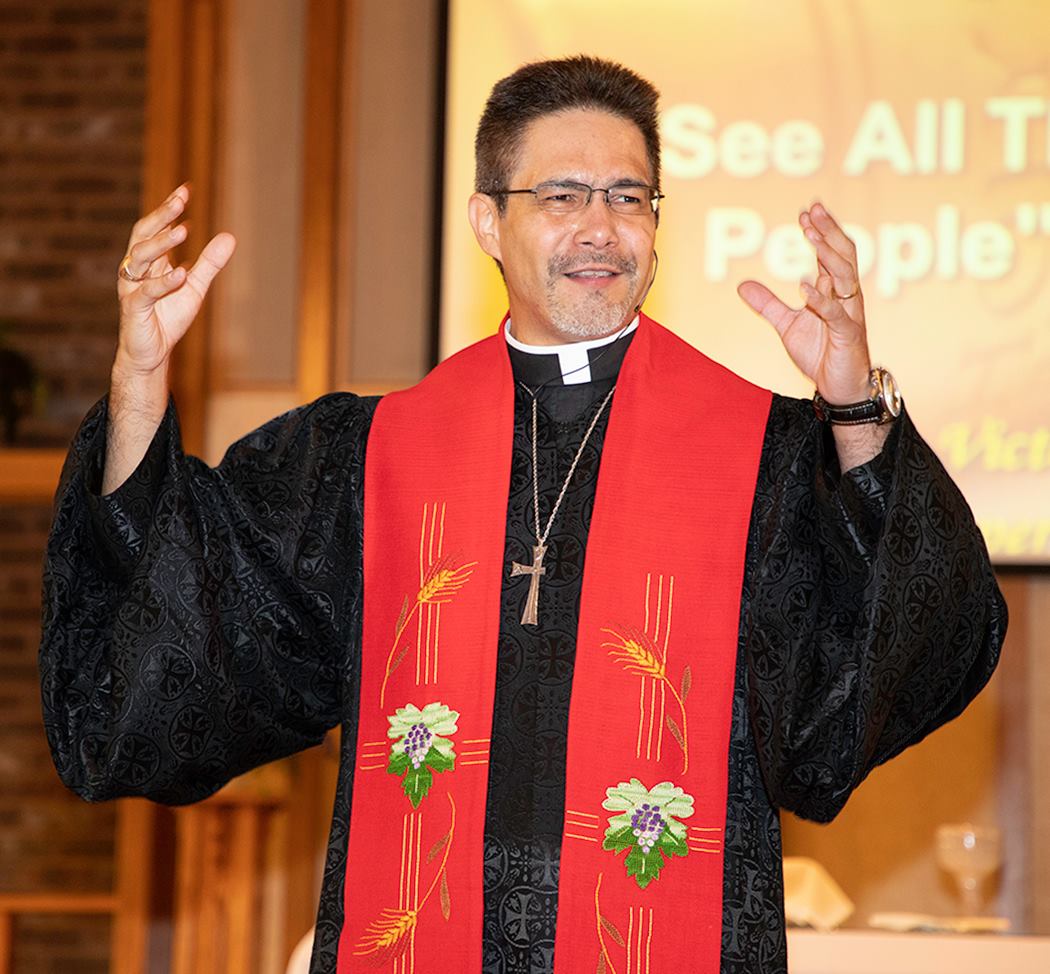 Board of Trustees
United Methodist Church Representative
Victor Gomez
Per the Winchester District of the United Methodist Church:
Rev. Dr. Victor Gómez was born in Mexico and raised in a Christian home with strong Wesleyan roots. In 1991 Victor and his future wife, Heather, were both youth members of the Voices of Youth of the Virginia Conference when the group travelled to the World Methodist Conference in Singapore.
In 1993, Rev. Dr. Gómez came to Shenandoah University to study music. He graduated with a bachelor's degree in Music Composition and fell in love with the Shenandoah Valley. Right after he graduated, he married Heather who became his soul mate and partner in ministry. Together they are raising one beautiful daughter.
They moved to Atlanta where he attended Candler School of Theology at Emory University and received a Master of Divinity. He continued his studies and attended Columbia Theological Seminary where he received a Master of Theology.
He served the Virginia Council of Churches as the Executive Director of Rural Family Development, a ministry with over 180 employees, serving farm workers and their families through five migrant and seasonal head start centers, including one in Winchester. He also worked with the Migrant and Seasonal Head Start Association as the interim executive director in Washington, D.C. He is an ordained Elder in the United Methodist Church and currently serves the Harrisonburg and Winchester Districts as District Superintendent.
Since 2011, he served and became an active part of the Winchester area as pastor, chaplain, and advocate. He volunteered as chaplain for the Fire and Police Departments of Frederick County and the City of Winchester. He was elected as the first President of the Latino Clergy Caucus in the Virginia Conference. He is a faculty member of the Methodist Seminary in Cuba where he has already taught to more than 200 pastors. He serves boards and agencies at Conference and District levels. He holds a Doctor of Ministry in Public Ministry from Gordon-Conwell Theological Seminary in Boston. He comes with strong Wesleyan theological roots and believes that Missions is vital for ministry and looks for opportunities to serve God and expand as far as possible.